Copyright © 1999-2013
Jim's Mobile Incorporated
d/b/a JMI Telescopes
All Rights Reserved.

JMI Telescopes
Jim's Mobile Incorporated
8550 West 14th Avenue
Lakewood, CO 80215
U.S.A.

(303) 233-5353 (Phone)
(303) 233-5359 (Fax)
(800) 247-0304 (Orders)
info@jmitelescopes.com


Jim's Mobile Incorporated d/b/a
JMI Telescopes
Manufacturing Advanced Telescope Products.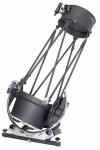 NEW and IMPROVED
GoTo NGT-18
A classic telescope with go-to computer control
It's your dream come true...

Small Picture • Large Picture • Compare • Online Store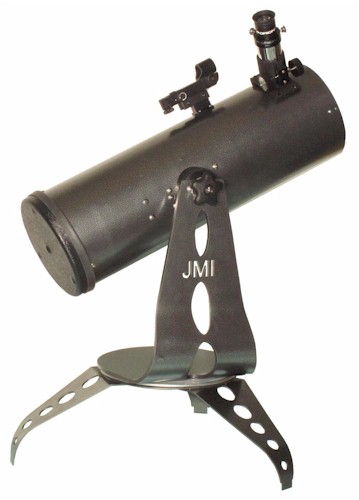 NEW!
6" f/4 Wide-Field, Newtonian
Grab-It-And-Go, Light-Weight,
Tabletop Telescope
Get Ready for Comet ISON!

Mostly aluminum
18 pounds
20mm eyepiece
Red-dot finder

Get your order in now!
Only 11 avail. Feb & Mar ($599 model)
Destined to be a classic

$399 Basic Scope (silver-vein powder-coat-painted, shown)
$499 Chrome Mount ($100 additional)
$599 Pictures on Optical Tube ($100 additional)
$000 Shipping not included in price
$000 Now available in the JMI Online Store!

Big News !

G O T O & T R A C K I N G f o r L I G H T B R I D G E
U s i n g M e a d e A u t o S t a r ™ w i t h G P S





JMI Develops GoTo for the LightBridge 12"
Includes Genuine Meade AutoStar™ Computer
Upgrade Your 12" LightBridge or Order a New One from JMI
GoTo Computer Kit, $975

This product is now available in our online store.

10" Version Coming Next

T N T f o r L I G H T B R I D G E
Train-N-Track Motors for the LightBridge are In Stock!
JMI is Finally Shipping TNT for the LightBridge Again!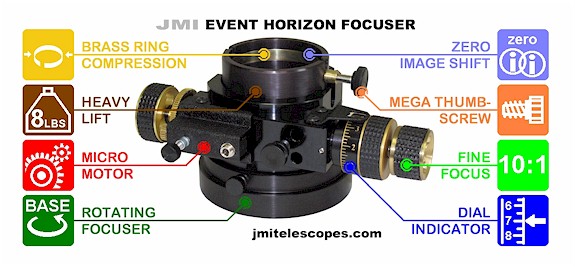 IMPORTANT REMINDER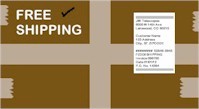 JMI Prices Include Shipping*
and we don't add handling charges!

* Free shipping is for domestic orders within the
48 contiguous states of the United States. All
other shipping charges are heavily discounted.
Free shipping does not apply to telescope orders.